Our Services
Motoi, Inc. discovers the local products around Tokushima, Japan and promote to the world
Finding & Developing Local Products
By discovering the local products which are excellent or its values are overlooked, we will produce the internationally competitive products together with producers while integrating the needs of overseas markets.
Overseas Sales Channel Development
While promoting our products in each country through the trade show and our overseas network, we will propose the way of sales, eating, and support their sales through the special events, etc.
Int'l Logistics
By cooperating with Tokushima Kohwan Niyaku, the int'l forwarder sharing its location, we will deliver the products to the overseas clients by the best way of transportation for the requirements such as quality, cost, time, etc.
HR Development
We are accepting proactive students who want to intern overseas in cooperation with each university, and we are utilizing them as the ready-to-perform talents so that they can acquire the internationally competitive working skills beyond language skills.
Company Overview
As a regional trading company, we will act as the entire overseas division of the local suppliers.
We will connect Tokushima and Shikoku region with the world
Motoi, Inc. is a regional trading company which was jointly established by the expert of international logistics and the professional of international business in Tokushima city in the western part of Japan. Our company "Motoi" was named since we want to be the platform to discover the excellent products and services in Japan especially in Tokushima and Shikoku region and deliver to our customers in the world.

To express our services in a single phrase, we could say "The service to act as the overseas division of the producers". Instead of holding intermediate inventories like an ordinary trading company, we will work together to proceed the exports by supporting the producers' operations sharing our distribution channels, know-how, voices in overseas.
MARKETING

SPEED

NETWORK

COMMITMENT
Key Executives
Let us introduce our co-owners. Please rollover your mouse onto the pictures to see its profile.

Kei Hashimura
President
International Logistics
Raised in Tokushima. After graduating from Waseda Univ., Kei worked for the major financial institution. Then he came back to Tokushima and became the president of Tokushima Kohwan Niyaku. As he felt the needs of a local trading company by his int'l logistics business, he started Motoi with Ken.
Ken Takeuchi
President
International Business Development
Raised in Tokyo. After graduating from Waseda University, Ken worked for the major consulting firm, served as the director of a foreign startup company, then became an independent management consultant. He is now running companies in a few countries to import/export wine and sake, etc.
Information / Topics
We will inform our new topics and past activities.
While we were usually exporting Naruto Kintoki sweet potato via Tokyo, Osaka, or Kobe, since we will export directly from the Komatsushima port in Tokushima to Taiwan this time, we were featured in Tokushima Newspaper. We will increase the transaction volume so that we can export from the port in Tokushima to other countries as well.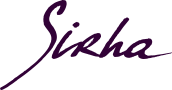 We will exhibit our booth at "Sirha", the food trade show to be held in Lyon, France from the 21st (Sat) to the 25th (Wed) of January, 2017. Since Sirha is the biggest level trade show in Europe, we are expecting to expand our distribution channels not only to France but the entire Europe.
Previous
Next