Since the vegetables we exported from Tokushima have been sold at the premium supermarket in the city of Kuala Lumpur, Malaysia, our co-president Kei Hashimura and Ken Takeuchi visited there with the local farmers from Tokushima for observing and supporting the store sales.
While our Naruto Kintoki sweet potato was exerting side by side with the sweet potato from Chiba prefecture called Beni Azuma, the farmers from Tokushima proposed how to eat by making a sweet potato salad. Some of the Malaysian customers purchased our Naruto Kintoki sweet potato by the box saying it tastes so good.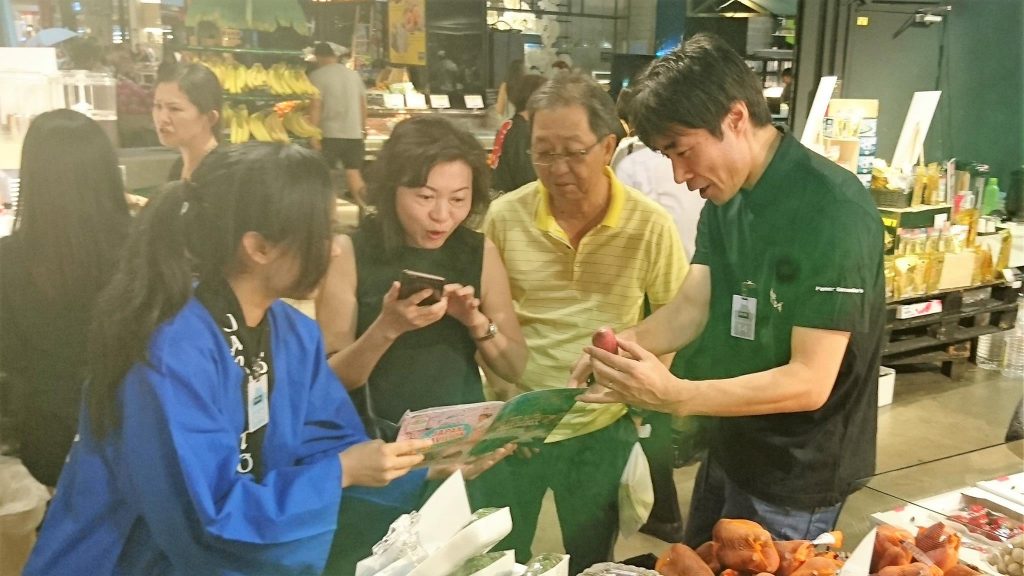 Meanwhile, as the last box of "The high sugar content fruit tomato, Sangoju" was sold out right in front of us, all of us including Malaysian staff applauded together.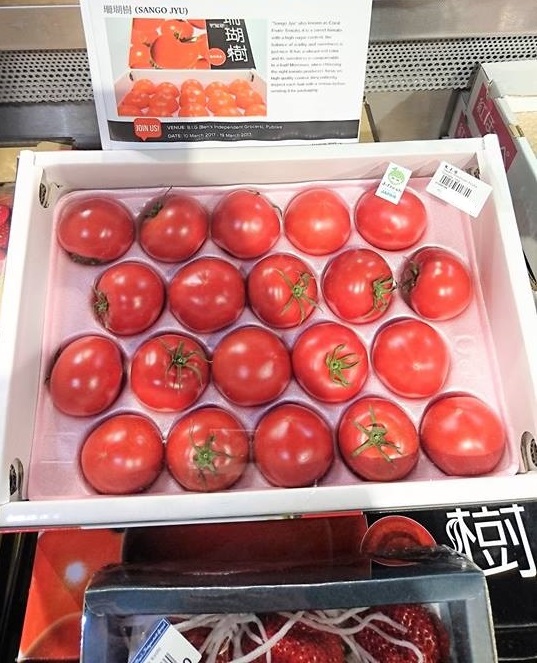 While it was his first overseas trip for one of the farmers who visited with us, we believe it is important for the farmers to visit the sales site in foreign countries by themselves to check the quality and sales of their own products produced in Tokushima after we provided sufficient support of exporting their products.
Then we visited the retail stores and markets where vegetables produced locally or from Southeast Asian countries are sold and studied the difference of quality, price, the way of shopping by the local people, etc.